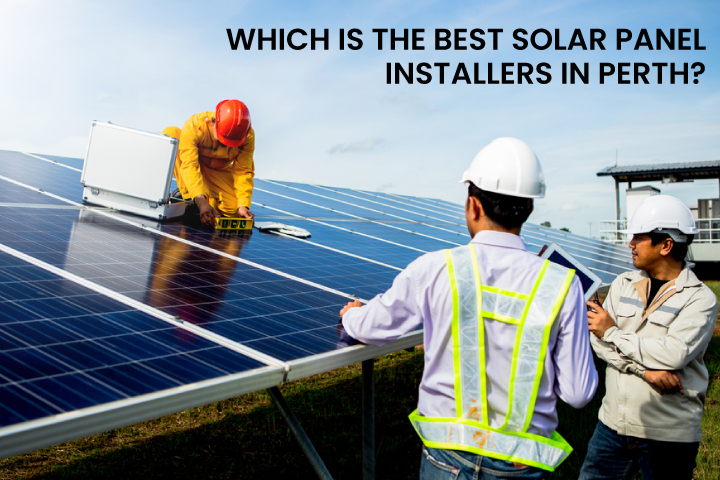 Which is the best Solar Panel Installers in Perth?
According to research, nearly 1 out of 3 homes in Australia, which is about 30 per cent of the population, are making a clean switch from dependence on traditional energy to renewable solar energy. And in the coming years, it is estimated that the number of solar panel installations in Perth, Australia, will rise for both commercial and residential spaces.
Does the above fact check make you want to immediately connect with a solar installer and get a top-notch solar installation in Perth? Wait. It would be helpful if you read through this article before making any investment.
Like you, many citizens in Perth are highly motivated by the slogans "Go, Green! Reduce Carbon Emissions! Control Air Pollution!" and therefore are making instant solar installation purchases. On the other end, as the solar energy business is deemed profitable and lucrative, many are venturing into it without understanding a solar panel's technicalities, functionalities and quality efficiency. Today it is pretty easy for anybody to set up a flashy and promising website with pseudo claims and quote high solar panel installation costs in Perth to make their product look high-spec and durable.
Believe it or not, companies are hiring sales and advertising representatives who are good with their slick sales talks but have no interest or idea about how a solar panel operate. Therefore, despite rising solar panel installations in Perth, there are quicker increasing complaints of defects and deficiencies too!
Solar power technology is becoming rapidly accessible, with the market flooded with cowboy companies. Thus, if you want to save yourself from the loop of constant maintenance, repairs or replacements, we have prepared a list of things to consider for solar panel installation.
Checklist for Solar Panel Installers
Are the solar panel installers accredited?
There are many fraudsters around, but the good news is that every solar panel installer must have a Clean Energy Council (CEC) accreditation as a bare minimum. In order to protect the consumer's interest, the CEC accredits only genuine solar retailers. iGreen Energy is a CEC accredited installer. The products supplied by us are also verified and quality-tested. We are also members of the Smart Energy Council.
What should be the ideal solar inverter quality?
In Australia, the best solar panels are allotted a tiered ranking. Always check for a "Tier-1" solar panel. At iGreen Energy, all our solar panels and inverters have a Tier-1 ranking. This means the panels and inverters supplied and installed by our team are of high quality and will perform efficiently for a prolonged period. Most of our panel components have a 5 to 12 year warranty period.
What is the industry experience of the solar panel installers?
For a solar installation in Perth, it is advisable to hire a company which is locally renowned and trusted by the people. iGreen Energy is a 100 per cent Australian owned company with 25+ years of expertise and sound knowledge of the solar panel market. We take pride in offering quality solar panel solutions to our customers. You can also run a background check, our services are entirely legitimate, and we hold a portfolio of happy and satisfied customers. You can also speak to our customers for feedback and a fair understanding of our operations.
What are the quotations offered by the solar panel company?
Unlike other companies at iGreen Energy, our customers will receive fair and cost-effective pricing for solar panel installations. We provide sustainable solar energy solutions and tailored services for both commercial and residential solar panel installations. You do not have to worry about the solar panel installation costs in Perth, as we quote a budget-friendly price for our premium products and offer flexible and interest-free payment options. Also, there is no waiting turnover. Call us and receive a quotation immediately.
What is the installation and afer-sales service offered by the company?
No more waiting for weeks or months to enjoy a solar-powered home with iGreen Energy. We provide a hassle-free installation of solar panels that will make you forget the need for repeated maintenance checks. Also, our expert and professional team is always one call away for after-sales service.
Are you looking for a solar installation in Perth?
If so, undoubtedly, iGreen Energy in Perth are the best solar panel installers for your homes and offices. Get in touch with our qualified team for solar panel installation cost in Perth and further assistance on original and verified solar panel installation services.