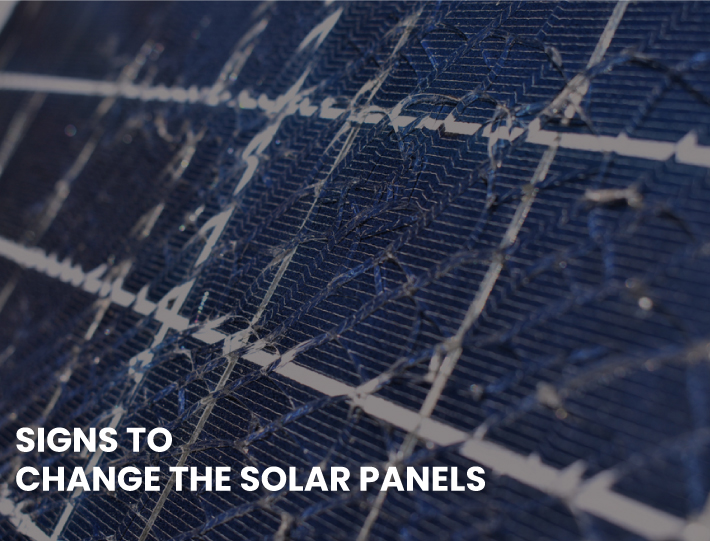 Signs to Change The Solar Panels
Solar panels are an easy way to save money on electricity. As a result, solar panels are a popular investment. You may be thinking about changing them and you might need to change solar panels and get help from a Solar Power Company in case you are having trouble with your solar system power supply.
Determine What Needs to Be Changed
The first thing to do when it comes to changing Residential Solar System Panels and Commercial Solar Panels is to determine what needs to be changed.
Damage to Solar System
Both commercial and Residential Solar Systems are prone to weather and other natural disasters. A common problem is water damage. Rain and other natural elements can damage the solar panels. If this happens, the damage can't be repaired and this calls for a change in solar panels.
Age of Solar System
If the your Commercial Solar Panels and and panels of your Residential Solar Systems are more than 10 years old, they are likely not functioning as well as they used to. The efficiency of the panels can be decreased by as much as 20% over time.
Surface Area of The Solar Panels
Another factor to consider is the surface area of the panels. The surface area of your commercial or Residential Solar Systems can be increased by adding more panels to the roof.
Positioning of Solar Panels
If commercial solar panels are not in the right position, they may not be getting enough sunlight. If this is the case, you may need to reposition them.
The Angle of The Roof
If your roof is not angled in a way that allows for maximum sunlight, you may need to re-angle it. Along with this the condition of the roof is equally important since If your roof is in poor condition, it may not be able to support the weight of additional panels. If this is the case, you may need to replace the roof before adding any more panels.
Materials That are Substandard or Counterfeit
Some suppliers and users blend real and counterfeit materials to save money. This affects the efficiency of your system. Before the remainder of your system is jeopardized, subpar materials must be replaced immediately. You must take help from a trusted Solar Power Company when procuring Commercial or Residential Solar Power Systems.
Unexpected Power Outages
This is the clearest indication that your solar panel system needs to be repaired or replaced. Manufacturing flaws, bad installation, and wiring issues are all major causes of unplanned shutdowns.
Debris
This could be caused by a multitude of things, including bird droppings and greenery. Professionals can safely remove material if it can't be rinsed away. If you DIY and have an accident, you may end up causing more harm to your panels.
Discoloration And Burn Markings
Yellow to dark brown discolorations on the conductor strips of your panels should be avoided. These are symptoms of corrosion, which can cause temperature distribution to be uneven. As a result, the energy output is compromised.
Conclusion
Switching to solar energy gives you piece of mind, knowing that you're helping to combat global warming. Solar panels have advantages that go beyond politics; if you own a business, they can help you save money on operations and boost your return on investment. You can save electricity without sacrificing comfort if you want to.
Solar power and renewable energy are things you should support right now, not later. To learn more about your options, contact your trusted Solar Power Company, one of Australia's leading solar firms that can handle all of your solar installation needs. Request a free quote right now.