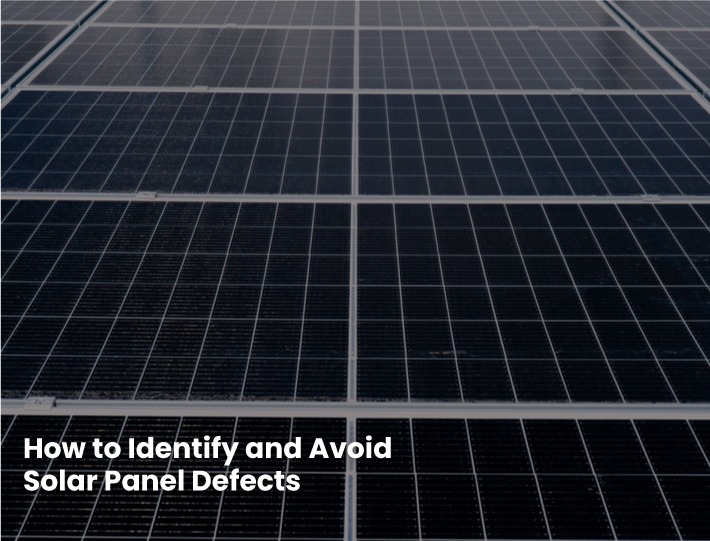 How to Identify and Avoid Solar Panel Defects
Solar panels are an important part of the world's future energy and the Solar panel installation company in Australia is making it easier than ever to get a Solar panel installation Australia done. Solar Systems and Solar Panel installation Australia are becoming more and more affordable, which is a huge step in the right direction. But with the great news comes the bad. There are some defective solar panels that have been on the market. These solar panels will work for a short time, but will then stop working.
Solar panels are typically constructed of a variety of different materials. They are also subjected to many different environments, both inside and outside of a building. When solar panels are manufactured, they are typically inspected and approved for use. However, there are certain types of defects that can arise during the manufacturing process. These defects may go unnoticed until the panels are installed and exposed to a range of environmental conditions.
IDENTIFYING SOLAR PANEL DEFECTS
1. The first step to identifying defective solar panels is to look at the manufacturer's website. If the manufacturer does not have a website, then go to a search engine and type in the name of the company.
2. The next step is to check for recalls. If there are no recalls, then you can assume that the solar panel is safe. However, if there are recalls, then you should not buy the solar panel.
3. The next step is to check for an Underwriters Laboratory (UL) seal. This seal means that the product has been tested and is safe. You can find the UL seal on the solar panel or on the packaging. Solar panel installation company provides the highest quality checked Solar Panel installation Australia.
4. The last step is to look at the solar panel for any obvious defects. The solar panel should be uniformly colored, without any marks or bubbles. If you see any of these things, then do not buy the solar panel.
THE MOST COMMON DEFECTS INCLUDE: -
Oversized cells: Cells may be too large or too small for the panel.
Sagging cells: Cells may not be secured properly and may be loose or sag.
Misaligned cells: Cells may not be properly aligned and may not be aligned in the same direction.
Dirty cells: Cells may be dirty or have an accumulation of dust on them.
Voids: The space between cells may be too large or too small.
Cracked cells: Cells may be cracked or broken.
Opaque cells: Cells may have an accumulation of dirt, water, or other materials on them.
Loose cells: Cells may not be properly secured and may be loose or sagging.
Corroded cells: Cells may have a corrosive material that has eaten away at the cell.
Cell separation: Cells may not be securely attached to the panel and may separate from the panel.
Conclusion
If you are considering installing solar panels on your home, you need to be aware of how to identify and avoid solar panel defects. Solar panels can be expensive, so it is important to be sure that you are not buying defective panels. Getting a solar panel installation Australia from a trusted Solar panel installation company would surely help you in preventing any troubles later and give you solar power for years to come.