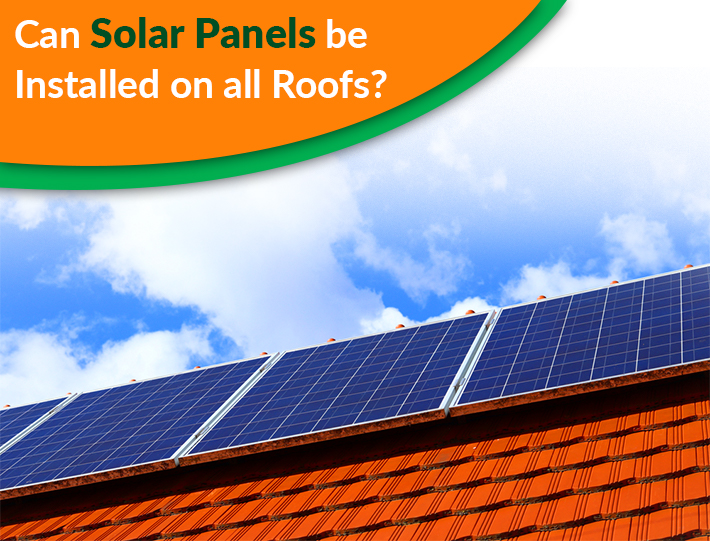 Can solar panels be installed on all roofs?
Want to save billions of dollars by installing solar panels on your roof but stuck on whether or not your roof is suitable? If your reaction is yes to this, then we must tell you a big "yes" to it. Yes, solar panels can be installed on all types of roofs, whether foam, torch-down, tar and gravel or metal roof. Experts like iGreen Energy can help you with information about the roof you need for solar panel installation as they are experts in solar panel installation. Apart from the type of roof your house has, you need to consider the age and condition of your roof. For more information on which type of roof is more suitable to install solar panels.
Let's discuss some types of roofs that are best for the installation of solar panels.
Tile Roofing
Many different materials are used to manufacture tiles; you need to know the material before finalizing the solar panel because some of them may be too expensive for your pocket. Starting from tile roofing, the most common type can be seen in 2 out of 3 houses. Different tiles available are Metal tiles, Ceramic tiles, Concrete tiles, Composite Tiles, Bituminous Tiles, Stone Tiles and Polymer-sand Tiles. Look at the material, keep your budget in mind, and you are ready to proceed.
Metal Standing Seam
Now comes the next roof that gives you numerous benefits and is an eco-friendly option to try. Apart from this, some other benefits include excellent durability, easy installation process, no hole drilling required and most importantly, cheaper cost. Moreover, the attachment of the panel array does not require any extra effort; it can easily be attached and can live for more than 30 years.
Tar & Gravel Roof
Next comes one of the oldest types of Roof - Tar & Gravel Roof. Solar panels can be installed on Tar & Gravel Roofs, but there are some conditions you need to follow. Due to its flat surface, you need to have additional brackets tilted to let the solar panel attach to the roof. Solar panels on Tar & Gravel Roof can be a bit more expensive and require more maintenance.
Wood Roof
The last one we are going to discuss is Wood roofing. Solar panels can be installed on Wood roofing, but we highly recommend not to use solar panels because of safety concerns. You need to go through the structure of how the roofing is placed; after that, you may require additional barriers to support the solar panel at specific angles.
Wrapping Up
Now that you know solar panels can be installed on all roofs, hire a qualified professional like iGreen Energy to install the solar panel. Research for the best solar panel before making the final choice. Check the condition of your roof, whichever the type is, before you start the installation process. If you see your roof is not in need to satisfy the requirements of a solar panel, you have another option too - you can adopt a suitable roof. This process is expensive so go through all the points to avoid spending out of pocket.